APPLICATION for the 2021-2022 State Student Member on the Board of Education (SMOB)….
….is now closed.  All public high schools to nominate one student as a candidate – that deadline was  5:00 p.m., November 16, 2020.  The nominated candidate then has until 5:00 p.m., on December 14, 2020, to complete the application packet including required recommendations.  Read the letter to principals and the interested student here.
News from your State Student Member on the Board of Education
Note:  The state student member on the Board of Education (SMOB) is NOT under the supervision of the Maryland Association of Student Councils.  Any reports, events, actions are solely that of the SMOB.

*********************************************
Congratulations to Jason Wu, Montgomery County, on his appointment as the 2020-2021 Student Member on the State Board of Education.
These links are openly shared Google documents. Often you cannot access linked documents in Google drives through a school system account. Please consider using a personal or different email whenever you try to access those documents.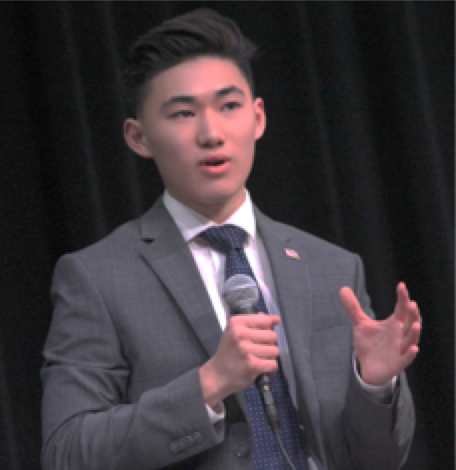 Jason Wu (J.Wu personal statement and resume)
Poolesville High School (Montgomery County)
Social Media
Twitter @JasonForSMOB
instagram.com/JasonTWu
JasonForSMOB.com
POOLESVILLE SENIOR SWORN IN AS STUDENT MEMBER OF MARYLAND BOARD OF EDUCATION
Poolesville High School senior Jason Wu was sworn in on July 15 as the 35th student member of the Maryland State Board of Education.
Wu was voted into the position by over 500 middle and high school students and appointed by Governor Larry Hogan. Wu has been active in student government since the sixth grade. As Student Member of the Board (SMOB), he will represent over 800,000 students in the state, helping make decisions to better their education.
Link to photos of swearing-in (Link to Google folder)