Congratulation to Merin Thomas for her appointment as the student member on the state Board of Education for 2022-2023.  She was confirmed by the Maryland Senate and will begin her term after her July swearing-in.
Link to Wicomico County Public Schools press release.
Merin Thomas
James M. Bennett High School
Wicomico County
• Resume (pdf file Merin Thomas)
• Personal Statement (pdf file Merin Thomas)
Social Media
Instagram: @merin.smob
SMOB Email:  merinthomas.md@gmail.com
Several other pictures of Ms. Thomas in Annapolis for her Senate confirmation.
• Left – Merin  Thomas with Delegate Mautz and Senator Carozza
• Right – Merin Thomas in the Senate Confirmation Hearing

You can view the candidate speeches (link to all speeches) that were published a week before the Legislative Session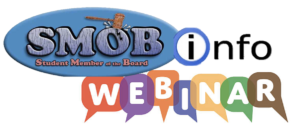 At 7:00-8:00 p.m.,  Thursday, October 13, the 2022-2023 state student member on the Board of Education (SMOB) and a couple of recent past state SMOBs will share information about what it really means to take on the responsibility of being the state SMOB.  Check back here for details and registration