Sorry – this event is postponed until the fall – check back for updated information.  This will be a great way to kick-start your school and regional student councils!!
MASC's Division 5 Conference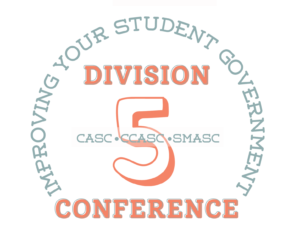 The Division 5 conference is back! On Saturday, May 7th, 2022, the Calvert County Association of Student Councils (CASC) will be hosting a conference for the southern part of Maryland.
Division 5 includes Charles County (CCASC), Calvert County (CASC), and St. Mary's County (SMASC). This is an event open to students from schools that are members or non-members of MASC and who are from Divison 5.
The event will feature a panel of MASC alumni from division 5, informative workshops, and resources for your student government. A lot of students have faced challenges starting their clubs back up since Covid. This event will be centered around "Improving your Student Government," giving you tools to strengthen your SGA.
Registration for this event opened on Monday, April 4th, and will close at an extended deadline of 11:59 p.m., Sunday, May 1st. Stay tuned for more information!

When: Saturday, May 7, 2022
Where: Virtual
Times:  9:30 a.m. – 12:30 p.m.
Cost: no registration fee
Audience: Students and Advisors from the Division 5 Regions of MASC:
  • Charles County Association of Student Councils (CCASC)
  • Calvert Association of Student Councils (CASC)
  • St. Mary's Association of Student Councils (SMASC)
Registration: Opens Monday, April 4th and closes at 11:59 p.m., Sunday, May 1st
Registration Link:
Flyer: (pdf) Division5Conference Flyer
Agenda: (pdf) Division5ConferenceAgenda
Questions about the conference can be referred to Scott Goldstein (goldsteins@calvertnet.k12.md.us), regional advisor of Calvert County or MASC director Nicete.Moodie@mdstudentcouncils.org or assistant executive director Karen.Crawford@mdstudentcouncils.org