Get Excited – Staff Development Day is coming SOON, the first time that the majority of our appointed staff will all be "together."  We're so excited and hope that you all are as well!
MASC VIRTUAL STAFF DEVELOPMENT DAY

: Saturday, June 19, 2021

The meeting details are listed below:

• On-site check-in and socializing 9:45-10:00 a.m.
• Event 10:00 a.m. – 3:00 p.m. (with an hour lunch break)
• Virtual Meeting using Zoom

Please note, Staff Development Day will be a virtual event and the zoom link will be
sent the day before our event.
• Virtual Check-In: 9:50 AM to 10 AM
• Virtual Event Time: 10 AM to 3:00 PM
• Agenda: coming soon
• Dress Code: Casual but appropriate
• Needed Items: email will follow with necessary materials
• Registrastion: click here (Google Form) or scan the QR code below (Registration closes at 11:59 p.m. on Wednesday, June 16)
• Meeting information will be sent out to registered staff on Thursday, evening, June 17.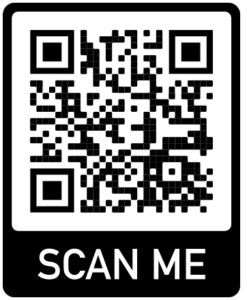 Zoom ​Expectations: 
• Do not share the meeting details with anyone outside of this email thread to reduce the risk of an unwanted person in our meeting.
• Feel free to change your Zoom background to an appropriate picture if you would like.
• ​Mute yourself when you're not talking during the meeting so that we can ensure that everyone can hear whoever is speaking. ​(Remember to do this when you enter the meeting.)
• When joining the Zoom call, be sure to put your first AND last name as your nickname as well as your pronouns if you would like, so that we are able to identify who you are accordingly. 
FYI – During lunch, you will have an opportunity to talk with your co-position (if you have one) about goals for the year. If you have not contacted them yet, I highly encourage you to do so before the event.