Nicete Moodie is the Executive Director of Maryland Association of Student Council (MASC). A Maryland native, Ms. Moodie credits a lot of who she is today from the strong foundation of student activism and leadership built during her years of involvement with student government in high school and college. While Ms. Moodie was a junior at La Plata High School in Charles County, she served as President for Student Government Association. She believed in the power of student activism and thus, in her senior year, she pursued and obtained the position of President for Charles County Association of Student Councils (CCASC) which allowed her to serve as a member of MASC. There, she honed her leadership skills, strengthened her problem-solving abilities and improved her team collaboration skills, all of which she used in college and throughout her professional career.
In her most recent position as Program Manager for the No Kid Hungry Campaign of Share Our Strength, Ms. Moodie managed a small team of outreach coordinators that worked across the state to improve the accessibility of school nutrition programs. Under her leadership, she established a successful and impactful community outreach program that included participation at community meetings with local elected officials and participation at Maryland State Education Association (MSEA) and Maryland Association of Counties (MACo) conferences.
Currently, Ms. Moodie is the Youth Program Specialist for American Dairy Association where she continues to work with school administrators and student-led focus groups across Maryland, New Jersey and Delaware to increase participation and awareness of the USDA federally funded nutrition programs. Additionally, she spearheads logistical planning for seminars and conferences including program structure, identifying speakers, stakeholder engagement and communication.
Ms. Moodie knows what it takes to be an excellent leader for the deserving youth of Maryland- to set an example, advocate for students and facilitate communication for them to learn and grow. She was fortunate to have advisors and leaders who provided these critical skills when she was in MASC. Now she looks forward to returning the favor to the next generation of future leaders.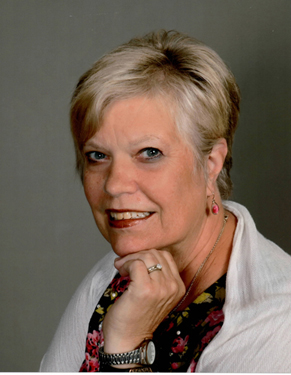 Karen Crawford
Assistant Executive Director
Karen.Crawford@mdstudentcouncils.org

Mrs. Karen Crawford is a proud product of Montgomery County Public Schools. After graduating from Northwood High School in 1973, she continued  her educational journey:
• Bachelor of Science, Art Education K12 (with honors) – 1977 University of Maryland
• Advanced Professional Teaching Certificate: Art Grades K-12, Special Education Grades K-12 – 1979
• Master of Education Special Education K12 (summa cum laude) – 1979 Bowie State University
• Administration & Supervision Certification – 1999 Johns Hopkins University
Mrs. Crawford's Special Awards and Recognitions include:
• Misc. Maryland Association of Student Councils Awards for Hosting Events – 2000-2014
• MASC-Catherine Nora Murray Unsung Hero Award (March 2013)
• Maryland Leadership Workshops (MLW) Support (December 2012)
• Earl Reum Region 2 Student Activity Advisor Award (NY, NJ, PA, DE, MD) (2009)
• Maryland Service Learning Fellow (2009)
• Montgomery County Board of Education Distinguished Service to Public Education Award Fall (2009)
• Governor's Citation of Recognition – Drive for Supplies July (2009)
• Maryland Leadership Workshops (MLW) Presidential Award for Outstanding Service and Dedication (December 2005)
• MASC Susan Nash Travetto Friend of MASC Award  (2002-2003)
• MASC Mike Michaelson Advisor of the Year Award  (1992-1993 – Regional Advisor for Montgomery County Junior Councils (MCJC))
• Above and Beyond the Call of Duty –  Rocky Hill Middle School (1998) and Rosa Parks Middle School (1993 )
• Rocky Hill Middle School "Rock of Gibraltar" Award (December 1997)
• Maryland Art Education Association "Outstanding Art Educator" (1993-1994 and 1981-1982)
"Retired" as of July 1, 2014, after 36 years with Montgomery County Public Schools, the last 15 years as the student leadership administrator and regional advisor for The Montgomery County Region (MCR), Mrs. Crawford is excited to be continuing her work with student leaders as the Assistant Executive Director of the Maryland Association of Student Councils.