MASC is taking the health and social concerns of COVID-19 very seriously. Thus, virtual meetings will be in place for the foreseeable future. 
MASC Encourages schools and regions to consider the MASC major events when planning their 2021-2022 calendars.
Information for hosting MASC events

(link to hosting details) –

MASC is currently NOT seeking  hosts for our events in the foreseeable future, as they are all virtual and hosting responsibilities are not needed.

2020-2021 EVENTS
• Executive Board Meeting: May 22, 2021 (registration May 2-19, 2021) Link to details and registration
• Divison 5 Conference: Saturday, May 15, 2021 Link to Details
• Environmental Town Hall: 4:30 p.m., Thursday, April 22, 2021 (link to register)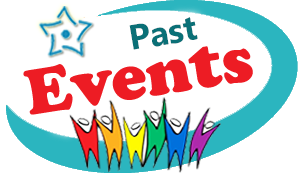 • Convention: Friday-Saturday, March 26-27, 2021 (Reg. Feb. 26 – March 13) Link to Convention details  (Only advisors can register students)
• MASC Climate Solutions and Legislation Seminar: Wednesday, March 17, 2021, 4:00 p.m. (direct link to register)
• Legislative Advocacy Week: Monday, March 15-Friday, March 19, 2021 (link to Advocacy Week details)
• Executive Board Meeting: Saturday, March 6, 2021 (Reg. Feb. 14 – March 3) Link to ExBd page
• Women's Leadership Forum: Saturday, March 6, 2021 (Reg. Feb. 14 – March 3) Link to WLF page
•Legislative Session Virtual Event: Saturday, February 20, 2021 (Registration Jan. 15-Feb. 6 – no extension) (link to LegSes Details)  (Only advisors can register students)
• "Meet the Candidates" SMOB Town Hall events:  Thursday, Feb. 11 (8:00 p.m.) and Sunday, Feb. 14 (7:00 p.m.) (Link to registration and other SMOB Details)
• Maryland General Assembly Seminar: 1:00-2:30 pm., Saturday, January 23 (Reg. closes 5:00 pm. Thursday, Jan. 21) (Google Link to Register)
• Regional Advisors Meeting: Tuesday, January 12, 2021 (link to website)
• Legislative Session Training Day #1 – Qualified Presenters: Saturday, January 9, 2021 (information emailed directly to presenters)
• Executive Board Meeting – December 12, 2020 (registration November 22-December 9) link to ExBd page
• National Conference on Student Activities (adult virtual conference) December 4-6Registration Oct 1-Nov 20 (link to Conf Details)
• Fall Leadership Virtual Conference: Saturday, November 14, 2020 (registration opens Oct. 9 and closes Oct. 31) (link to FLC Details)  (Only advisors can register students)
• Regional Advisors Meeting: Wednesday, October 14 (link to Advisor meeting details)
• Workshop Presenter Certification September 19 – Registration closes  Sept 13 (link to details)
• Advance: August 4 and August 6  Registration closes at the extended deadline of midnight, August 4th  Link to Advance Details
• National Student Council (NatStuCo) FREE National Conference: Free virtual conference – see details  Link to Conference Details
• Staff Development Day: Friday, June 26 Registration closes at midnight, Tuesday, June 23 Link to Staff Dev. Day Details
•Vision 2020 FREE Conference (Region VI – open to all):  Free virtual conference June 15-17 – registration deadline, June 8th – Link to New Mexico website and details
S
M
T
W
T
F
S

1

2

3

4

5

6

7

8

9

10

11

12

13

14

15

16

17

18

19

20

21

22

23

24

25

26

27

28

29

30