Some of these links are openly shared Google documents. Often you cannot access linked documents in Google drives through a school system account. Please consider using a personal or different email whenever you try to access those documents.
On this page, you will find resources for a variety of items.  
These resources are mainly for students of middle and high school-age and therefore some resources, although really good, do not meet our target audience. MASC is not an "advertising" organization for all things.  
All the information on this website is published in good faith and for general information purpose only. MASC does not make any warranties about the completeness, reliability, and accuracy of the information on other websites (labeled as "link to an outside source").
If you find a "broken link" or feel that any information linked is inappropriate, please contact MASC Executive Director at Niete.Moodie@mdstudentcouncils.org or Assistant Executive Director at Karen.Crawford@mdstudentcouncils.org
Advocacy and Civic Engagement
Link to Outside Sources
• Maryland Voter Registration (maryland.gov/voter_registration)
• Maryland General Assembly (maryland.gov – MD GA website)
• My School Votes (When We All Vote)
• When We All Vote (link to an outside source)
• Register My Vote (Register My Vote)
Safety
– Bus Safety PSA with MASC students (outside source)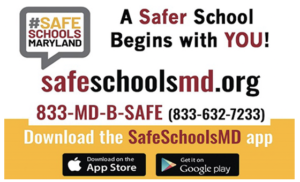 Safe Schools Tip Line -download app, report issues on-line (MCSS outside source) (schoolsafety.maryland) 
Environmental Items
– MASC Monthly Green Goals

Link to Outside Sources
– Maryland Green Schools List (MAEOE.org/green schools)
– Maryland Association for Environmental & Outdoor Education  (MAEOE.org) – application for Green Schools
– Link to the Chesapeake Bay Foundation
– Composting at Home  (article link)
– Compost with Coffee Beans (article link)
• Composting article (Well Gardening.Com link)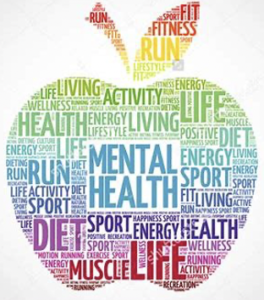 Health & Mental Health
• Maryland Mental Health Resources (link to google doc)
Link to Outside Sources
• OneLove – promoting healthy relationships (meets MSDE health curriculum standards) (https://www.joinonelove.org/about-yeardley/)
• Virtual Mental Health Resources (link to google doc)
• Work2BeWell (Mental Health Resource) (Work2BeWell)
• Teen Mental Health During Quarantine (https://study.com/resources/teen-mental-health)
Drugs and Alcohol
Link to Outside Resources
• Heroin / Opioid Toolkit  – MD State Dept. of Education (MSDE resource)
• Teen Drug and Alcohol Abuse
• Talking to Children and Teens About Drugs
• Addiction Resources
• Alcohol Rehab Help
• Addiction Center Help
•  Alcoholism Warning Signs
• Needing Alcohol Rehab?
• Equity, Anti-Racism, Social Justice (link to google drive)
Link to Outside Resources
• #ICANHELP – delete negativity online!  (iCanHelpdeletenegativity.org)
MASC Regions and Divisions
National Student Council (NatStuCo)
Since 1931, the goal of the National Student Council (NatStuCo) has been to help all student councils become more effective organizations. NatStuCo represents middle-level and high school councils nationwide. It seeks to provide a valuable leadership partnership between students and their schools. It creates an opportunity for students to become effective leaders, thus encouraging and influencing a positive school climate.
– MASC's Delegation to the NatStuCo LEAD Conference  

– MASC's Delegation to the NatStuCo Region 2 Conference
– MASC's Delegation to the NatStuCo National Conference
– MASC and National Junior Honor Society Pamphlet

Click on the SMOB graphic to go to postings from the current state SMOB
The General Assembly is Maryland's legislative body and directly represents the electorate. The state has 47 districts represented by 47 Senators and 141 Delegates
The Maryland State Board of Education (State Board) was organized in 1864 and, as the head of the Maryland State Department of Education (MSDE), has general control and supervision over public schools and the educational interests of the State.