This page is under construction and will be updated with the 2021-2022 information soon.

The MASC Advance is open for all secondary student leaders in Maryland to attend. For 2021, we are planning an "in-person" event, however, it could be virtual – as with everything during this pandemic, final plans are pending.
Tuesday, August 10, 2021 – Advance Day 1:- Workshop Presenter Certification – Teambuilding/Get-to-Know-You and Student Workshop Certification Day is a day of workshops to certify students to be MASC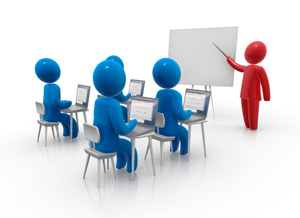 workshop presenters and to re-certify previously certified workshop presenters. Students attending this day should commit to being a workshop presenter at the Fall Leadership Conference and/or the Legislative Session (additional required training on Saturday, January 22, 2022, & Friday evening February 11, 2022, and the event on Saturday, February 12, 2022 – locations to be determined – or the possibility of virtual training and events). Please check the MASC calendar.
Wednesday, August 11, 2021 – Advance Day 2:  Fall Leadership Conference (FLC) Training (must be a certified workshop presenter or must commit to becoming a certified presenter at the Sept. 25, 2021, scheduled certification – location to be determined) is a full day of workshops for presenters to "experience" the workshops that will be taught to middle school participants and for writing workshops that will be offered to high school participants for the Fall Leadership Conference. Certified workshop presenters attending this day will be assigned teams for teaching the middle school workshops or for writing/preparing and teaching a high school workshop for the FLC.

Thursday, August 12, 2021 – Advance Day 3: The Executive Board Meeting – this is MASC's first executive board meeting for the school year (there are four per school year). At this meeting, officers' and staff reports are an opportunity to introduce officers and staff to the regional presidents, regional middle school representatives, SMOBs/SROBs/student commissioners, regional advisors, school advisors, and any other interested student leaders who may wish to attend. Business items include updated bylaws (discussed and adopted), conference updates or bids (presentation/voting), student member on the State Board of Education calendar of events legislation, regional reports, etc.  This will be a virtual meeting, however, registration is required.
The cost for participating in any of the days for the Advance will be determined.  Registration fees cover food, materials, and facility insurance.