The MASC Advance is open for all secondary student leaders in Maryland to attend. This year, due to COVID 19, the Advance will be conducted virtually and slightly different than in past years.
Tuesday, August 4, 2020 – Advance Day 1:- Workshop Presenter Certification – Teambuilding/Get-to-Know-You and Student Workshop Certification Day is a day of workshops to certify students to be MASC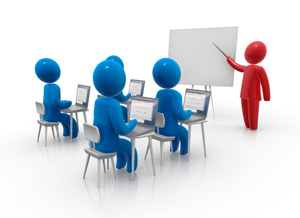 workshop presenters and to re-certify previously certified workshop presenters. Students attending this day should commit to being a workshop presenter at the Fall Leadership Conference (Saturday, November 14 – Lindale MS, Anne Arundel County – strong possibility that this will be held virtually) and/or the Legislative Session (additional required training on Saturday, January 9th & Friday evening February 19th and the event on Saturday, February 20 – location to be determined – or the possibility of virtual training and event). Please check the MASC calendar for snow dates for the Legislative Session.
Wednesday, August 5, 2020 – Advance Day 2:  Due to the virtual nature of the Advance this year, Day 2, Fall Leadership Conference (FLC) Training, will be held later in the year, but no later than the end of September so students are not sitting in front of a computer for three days.    Typically, this day is Fall Leadership Conference (FLC) Training (must be a certified workshop presenter or must commit to becoming a certified presenter at the Sept. 19th scheduled certification – location to be determined) is a full day of workshops for presenters to "experience" the workshops that will be taught to middle school participants and to write workshops that will be offered to high school participants for the Fall Leadership Conference. Certified workshop presenters attending this day will be assigned teams for teaching the middle school workshops or for writing/preparing and teaching a high school workshop for the FLC.

Thursday, August 6, 2020 – Advance Day 3: The Executive Board Meeting – this is MASC's first executive board meeting for the school year (there are four per school year). At this meeting, officers' and staff reports are an opportunity to introduce officers and staff to the regional presidents, regional middle school representatives, SMOBs/SROBs/student commissioners, regional advisors, school advisors, and any other interested student leaders who may wish to attend. Business items include updated bylaws (discussed and adopted), conference updates or bids (presentation/voting), student member on the State Board of Education calendar of events legislation, regional reports, etc.  This will be a virtual meeting, however, registration is required.
There is no cost for participating in any of the days for the Advance.
August 4: Registration for Workshop Presenter Certification (link to detailed information)
August 6: Executive Board Meeting



Check-In: 15 minutes before meeting start time
Event Time: 10:15 AM to 2:15 p.m.
Dress Code: Business Casual
Needed Items: device to access the meeting
Executive Board Agenda:  link to Google Document
Registration Link: Registration opens July 10th and closes at the extended deadline of midnight on Tuesday, August 4th (click here for registration)
Changes in Registration: If you have a change in attendance plans, please email Nicete.Moodie@mdstudentcouncils.org or Karen.Crawford@mdstudentcouncils.org as soon as possible!
Pre-filed Legislation for the executive board meeting: click here