INFORMATION FOR 2022-2023 
MASC is currently seeking hosts for our events that we will hold in person for 2022-2023.
Some events will remain virtual and others will be in-person with live streaming to allow for more student participation around the state.  
Thank you for your interest in hosting a MASC event.  Without host schools/regions, it would be difficult for MASC to fulfill its mission: to foster a statewide environment for all secondary school students to express and exchange opinions and ideas, develop leadership skills, and promote student representation and involvement in all groups and organizations impacting the lives of students.
Throughout the year, there are major conferences and several small events for which MASC needs hosts.  Our major conferences, Fall Leadership Conference, Legislative Session, and Convention, require an interested school(s)/region(s) to present a "bid" for the event at an executive board meeting.  The executive board then votes to award the "bid" to the host.  MASC opens the bid process as soon as the updated bid packet is posted.
Some of our "smaller events," yet equally as important are our workshop certification (training for student leaders to become MASC "certified" workshop presenters) and executive board meetings.   We offer these in-person and virtually.
Forums (Women's Leadership Forum) and other webinars and town halls will remain virtual events so more students from around the state can attend (no registration fee or transportation costs).
• The Advance is a three-day, two-night event that combines a workshop presenter certification, planning and training for the Fall Leadership Conference, and our first executive board meeting for the year.  This is hosted yearly at the Outdoor Education Center in Montgomery County due to the GREAT facility fee we are given.
• The December and February Executive Board Meetings require an application that is completed and forwarded to the executive director(s).  The officer team selects the host based on several criteria including budget and geographical location.  MASC strives to have our events all over the state and not just in one or two areas.   MASC will live-stream the executive board meetings.
Below you will find the information for the 2022-2023 school year.   If you have any questions, please email executive Director Nicete Moodie (Nicete.Moodie@mdstudentcouncils.org) or Assistant Executive Director Karen Crawford (Karen.Crawford@mdstudentcouncils.org).
2022-2023 Opportunities
OPEN February Executive Board Meeting is a simple application submitted to the executive directors.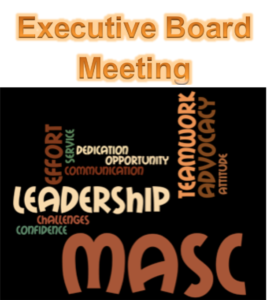 (pdf file: ExBdHostAppSY23BYOLunch) (Word file: ExBdHostAppSY23 BYOLunch)
• August – Montgomery County
• December – Prince George's County
• February – Open (see application)
• May – Baltimore County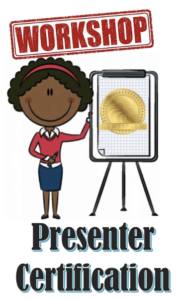 CLOSED September 24, 2022 Workshop Presenter Certification is a simple application submitted to the executive directors.  Northern High School, Calvert County
(pdf file: MASCWkspPresTrainingHost2022) (Word file: MASCWkspPresTrainingHost2022)
CLOSED 2022 Fall Leadership Conference – November 19, 2022: (pdf file: FLCBidInformationSY23)  (Word file: FLCBid Information SY23)  Hosted by Lindale Middle School (previously awarded the bid but was canceled due to COVID)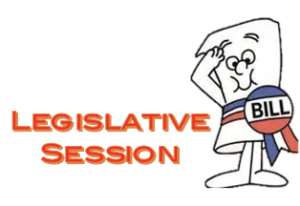 CLOSED 2023 Legislative Session – February 11, 2023 (snow date February 18, 2023)
(pdf file: LegSes2023BidInformation) (Word file: LegSes2023BidInformation)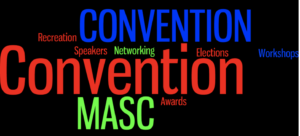 CLOSED 2023 Convention – March 22-24, 2023 Ocean City Fontainebleau Resort (pdf file: Convention2023BidInformation) (Word file: Convention2023BidInformation)