MASC appointed staff applications for specific positions are re-opening through 11:59 p.m., May 10, 2022.
STUDENT LEADERS, REGARDLESS OF THE SCHOOL'S CURRENT MEMBERSHIP STATUS, ARE URGED TO APPLY!
(Constitution: Article XII, Section 1- A).  Membership for MASC is from July 1 to June 30th every year.  Appointed staff members MUST work with their school's advisor and/or administration to be sure that the school is a member
no later than mid-November 2022. 

  (https://mdstudentcouncils.org/index.php/applications/masc-membership-application/)  The membership application for 2022-2023 will open on July 1, 2022.

MASC is a student-led organization for students! Your willingness to serve on the Executive Staff is greatly appreciated. Participation as part of the Executive Staff is a very large commitment and we hope that you will be able to take part in our organization throughout this upcoming school year. To apply for MASC, you must…
• Be able to fulfill the time commitment that this position holds which eventually includes both in-person and virtual events/conferences and duties that must be fulfilled outside of these times. Understand the time commitment that this position holds by reviewing the current year's calendar and looking at the calendar of major events for next year.  Understand that staff members are expected to attend all executive board meetings and the three major conferences, along with staff-specific events such as Certified Workshop Presenter training, Staff Development Day, and other departmental training and events.  Some are in-person, some are virtual, and some have the option of one or the other.
• Read over the possible positions and their specific duties to decide for which position you would like to apply.  It is HIGHLY RECOMMENDED that you list a second choice.
• Have attended at least one MASC event or conference (Fall Leadership Conference, Legislative Session, Convention) or an Executive Board meeting.  It is difficult to serve in an organization if you have never attended any meeting or event for that organization!
• Be from a member school of MASC for 2022-2023.  (see the information at the top of this page).
It is important that you read the application packet carefully.  You will also need to go over it with your parents as they will also be making a commitment to MASC in the time they might spend transporting you to meetings and events.  The application also requires a principal's and school advisor's signature.  
NOT ALL APPLICANTS WILL BE INTERVIEWED. After reviewing the online application, adult recommendation, commitment form, and past involvement with the school, regional, and state student council, the applicants will be rated and a number of selected applicants will be invited to interview.  Staff interviews will take place by appointment from May 11-14, 2022.  Interviews will be virtual (Zoom).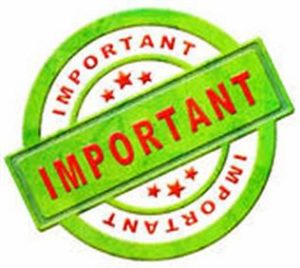 The application extended deadline is 11:59 p.m., May 10, 2022.  All of the parts of the application are uploaded through a Google form.  DO NOT USE A SCHOOL DEVICE TO COMPLETE THE GOOGLE FORM.  Many school systems have firewalls that block students from uploading files to a server that is not in their school system.  A one-page resume is optional but recommended.  The adult recommendation is a simple Google form with no uploads needed.   All qualified applicants are welcome!
Thank you so much for your interest in joining the MASC team.  We are thrilled to have the possibility of working with you this upcoming year!
Questions – contact Ms. Nicete Moodie, MASC Executive Director (Nicete.Moodie@mdstudentcouncils.org), and Mrs. Karen L. Crawford, MASC Executive Director (Karen.Crawford@mdstudentcouncils.org)
Staff Application Packet and Google Form Links:
Required components of the application packet – be sure to read the entire packet before completing the online component! (pdf: MASCStaffAppREOPENED2022-2023) (Word: MASCStaffAppREOPENED2022-2023)

1.  Google form for these uploads: Essays; Contact Information and Commitment Contract; headshot (picture); optional resume

2.  Adult Recommendation Google Form (please see the staff application – it also includes this Google form link for the recommendation).  Be sure to give the adult your recommender plenty of time to complete the recommendation before the

deadline of May 18th

(extra time given for the recommendations).