Due to the pandemic, the Leadership Experience and Development (LEAD) Conferences for 2020-2021 are virtual.  For detailed information, click on the LEAD Conference graphic below.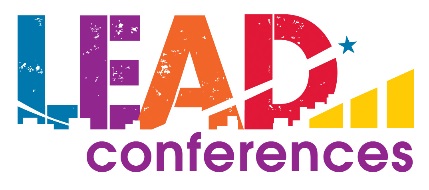 Leadership Experience and Development (LEAD) Conferences offer students and advisors exciting opportunities to develop their skills and grow as leaders. This rewarding weekend meeting is designed to encourage interstate communication among student leaders and advisors, strengthen leadership skills, and prepare those attending for leadership roles on the local, state, and regional levels—all at an affordable cost!
This conference is for student council, honor society, and other student leadership organizations.
********************************************************************************
Fall 2019 Information:
MASC Flyer & MASC Commitment Form  (LEADfall2019Flyer pdf file) – UPDATE…NatStuCo changed the early bird deadline to Oct. 4th    There is still room after the Oct 4th deadline….membership price is now $235
MASC Medical Form (EmergencyFormLEAD pdf) ( EmergencyFormLEAD Word)
NatStuCo/NHS/NJHS Student and Advisor Commitment form (under Student Commitment under KCrawford/ Student_Commitment/ Advisor_Commitment)
MASC as a group is participating in the Fall LEAD D.C. rather than the end of January (the second LEAD Conference in D.C.).  The fall date is new and is the weekend before our Fall Leadership Conference – but remember, the January LEAD D.C. is the weekend before our Legislative Session.  With the possibility of weather issues in January (last year we had schools that had to arrive late due to school activities being canceled), MASC has opted to participate in the fall LEAD Conference.  Schools/Advisors are welcome to participate at the end of January, however, the MASC executive directors will only be attending in the Fall – so if students wish to attend and their advisor cannot chaperone them, the only option is the November session.
November 15-17, 2019
Hyatt Regency Crystal City
2799 Jefferson Davis Highway
Arlington, VA 22202

(The hotel has easy access to the Washington Metropolitan Area Transit Authority (Metro) rail system)
Complimentary shuttle from the hotel to Crystal City Metro station every 30 minutes
COSTS
•  $215.00 – Early bird registration (Oct 4) – must be a member of NatStuCo or NHS/NJHS
– price after October 4th is $235- must be a member of NatStuCo or NHS/NJHS (non-membership price is more)
•  $79.28 – Hotel – based on four students sharing a room.  NOTE: cost will go up if there are not 4 students per room
•  $40 – Friday & Saturday Dinner and Saturday Site Seeing – we will be using Metro, so students will need to buy a Metro card.  Dinner is at "fast food" type of places (students should bring cash for this)
•  $25 – Chaperone Fee – for students not attending with their school advisor but under the MASC executive director

$359.28 – Total estimated cost per student based on four students per room
$413.55 – Advisor total cost based on two advisors per room

Students need to register through their school or regional advisor – whoever is attending. The advisor creates a group number for the students.   If neither the school or regional advisor is attending, email your interest and a signed commitment form to Karen.Crawford@mdstudentcouncils.org.  An advisor is only allowed to chaperone up to 15 students, so this would be a first-come, first-served basis.  Again, in order to reserve a space through MASC, students would need to complete the student-parent commitment form (see LEAD flyer at the top of the page).  Once you register (through the National Student Council website), they do not issue a refund.  If you register and are unable to attend, you need to find a substitute.
IMPORTANT NOTE:  If you are a student attending under MASC (not your school), you will be expected to register with NatStuCo on-line (MASC will give you the group number) and you will need to pay the registration fee directly to NASSP with a credit card or mail a check.  Once you complete the registration, you MUST pay or find a substitute as NASSP will not refund money once you register.  In addition, after September 27th, if you have sent a commitment form to MASC to attend, you will be responsible for the hotel cost – if you drop out, you must find a substitute (same gender) or pay the hotel fee of $79.28.
Want to Teach a Workshop?
Deadline for submitting a 45-minute, a student-led workshop is October 16. Check with Mrs. Crawford (or your own attending advisor) before applying, as advisor permission is required and the advisor must sit in on your workshop presentation at LEAD.  (click here to get to the NatStuCo page for presenters)