2023-2024 Dates: Nov. 10-12, 2023 OR Jan. 26-28, 2024
Early Bird Dates for both conferences: September 5-29, 2023
NHS, NJHS, & NatStuCo Members: $255, Non-members: $285
LEAD Conferences offer students and advisors exciting opportunities to develop their skills and grow as leaders. This rewarding weekend meeting is designed to encourage interstate communication among student leaders and advisors, strengthen leadership skills, and prepare those attending for leadership roles on the local, state, and regional levels—all at an affordable cost!
This conference is for student councils, honor societies, and other student leadership organizations.  Note the member and non-member prices above for National Honor Society (NHS), National Junior Honor Society (NJHS), or Nationals Student Council (NatStuCo) members.
HOTEL: The rates cited above are only for registration.  Schools have to book their own hotel rooms
Hyatt Regency – Crystal City, VA (2799 Richmond Hwy, Arlington, VA 22202 – Phone: (703) 418-1234)
Hotel Rate:
$175.95 per room per night (Rooms are $154.00 + 14.25% tax = $175.95 for single/double/triple/quad accommodations)
So, for two nights with four students in a double-queen room, the cost would be $89.97 each ($119.96 for three students per room and $175.95 for two students per room).
********************************************************************************
MASC's Leadership Team (elected officers, directors, chief of staff, and executive directors) is participating in the January LEAD (January 26-28, 2024) – Note that early bird registration rates for January will also close in September!!  
Schools/Advisors are welcome to participate in the November or January event, however, the MASC executive directors will only be attending in January- so if students wish to attend and their advisor cannot chaperone them, the only option is the January session with the Leadership Team so Ms. Moodie and Mr. March can chaperone.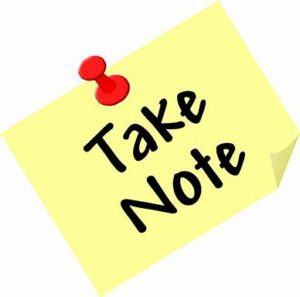 • Schools requesting to send one or two student leadership with MASC as chaperones must notify Karen.Crawford@mdstudentcouncils.org and Nicete.Moodie@mdstudentcouncils.org NO LATER THAN SEPTEMBER 5, 2023.    School advisors would have to register and pay the registration fee for their student(s) (it would be up to the school if the student needs to pay the school) and let Mrs. Crawford and Ms. Moodie know who is attending as MASC will be reserving the hotel rooms.
On or before September 26th, students interested in going with the MASC Leadership Team should complete this LEAD-Jan2024-Flyer, then complete  Google form and upload the flyer (commitment form) to the Google form.  
• MASC would invoice schools for the hotel room (based on double, triple, or quad occupancy), and again, it would be up to the school if the student needs to reimburse the school for that expense.
• Transportation is "own your own."  Many students last year had their parents drop them off at the hotel, and some met at the Shady Grove Metro Station and rode the Metro with Mrs. Crawford and Mr. March (middle school advisor consultant – retired Montgomery  County middle school advisor and former MCJC regional advisor).