** Advisors Only (no students – mini learning vacation!) **
December 4-6, 2020
Westin Boston Waterfront
425 Summer St.
Boston, MA 02210
(617) 532-4600
Mark Your Calendars & Start Making Plans NOW!
Next December, we invite Student Activity advisers, administrators and anyone else interested in developing student leaders to join us in Boston for the 2020 National Conference on Student Activities! The theme for this signature event is "Setting the Sails for Leadership" – the historic Boston waterfront will provide an ideal setting for a weekend of leadership, idea sharing, networking and just plain FUN!
The National Conference on Student Activities (NCSA) is designed to provide program strands that encourage the participation of a wide variety of activity advisors, school administrators, leadership educators, motivational speakers, and consultants.
We hope that you will recruit colleagues from your respective schools and states to join us! If you teach Leadership in the classrooms of our nation, or are an advisor of any student activity organization, or develop leadership education programs, or conduct workshops for young people and their advisors on the state or national level, this Conference is for YOU!
Registration Information
Registration fees include program and materials, two breakfasts, one lunch, one dinner and NAWD dues for 2020-2021. Rates for each of the following categories of registration will be posted once established.
Early Bird (until October 31)
Group (until October 31, must be part of a group of 5+ registrants)
NASSCED Members (until October 31)
Regular (November 1-15)
Late/Onsite (after November 15)
Registration will open on August 15, 2020.
Link to register (on the sidebar of NAWD website).  Payment may be made by credit card when submitting the online form, or by personal/organization check afterward.
Online Conference Registration is open.   Maryland's registration code is (coming soon)
Hotel Information
Westin Boston Waterfront
425 Summer St.
Boston, MA 02210
Hotel Website
The room rate will be $159/night plus 14.45% tax. Parking at the hotel garage will be available at the rate of $40 per day.
TBD DEADLINE FOR NAWD NEWCOMER SCHOLARSHIP FOR NCSA TO HONOR FORMER NAWD REGISTRAR BARRIE ELIZABETH FINNEMEYER. The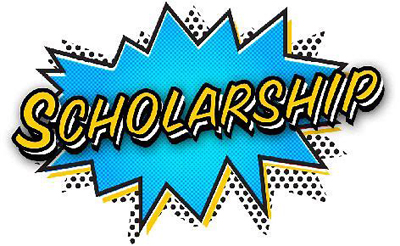 NAWD Board of Directors has created a scholarship available to first time or second-time attendees of NCSA conferences. Scholarship amount: $500 is designed to cover the early bird registration fee of $325 with additional funds to cover one-day of substitute pay (if needed) or to be used for other expenses to attend NCSA 2018. The online application is due by TBD (CLICK HERE or visit www.nawd.com) 
Need to convince your administrators or school district that the National Conference on Student Activities is important and that you need to be there?   Show them the materials and research at www.letxequalsa.com presented by the Alliance for Student Activities on the positive effects student activities has on school problems such as bullying, test scores, dropout rates, grade point averages and success in college.  This research proves that participation in student activities significantly increases students' standardized test scores, GPAs, graduation rates, college acceptance rates, and college success rates.  It almost eliminates the likelihood that a student will drop out of school.  Student activity programs develop social and emotional skills while reducing behavioral problems and long-term public assistance needs.  And at an average of less than 3% of the school's overall operating budget, student activities are a bargain.
• MASC Letter to Administration (MASCadminLetter  PDF / MASCadminLetter Word)
FULL DETAILS:
The National Association of Workshop Directors (NAWD) is a professional organization founded by Dr. Earl Reum in 1973. NAWD brings together advisors of all student activities that support and encourage student involvement in and out of the classroom, as well as leadership education teachers, regional/state activity program planners, and others interested in leadership training and activity planning.
Each December, the annual National Conference on Student Activities features top-notch speakers and presenters and also provides a plethora of opportunities to share great ideas while networking with a vibrant professional community dedicated to student leadership and activities.  Whether attending your first conference or your twentieth (or more!), the people you meet, the knowledge you gain, and the ideas you share will have a lasting impact on you as well as the students and adults you work with.