** Advisors Only (no students – mini learning vacation!) **
December 6-8, 2019
Des Moines Marriott Downtown
700 Grand Avenue
Des Moines, IA 50309
REGISTER NOW FOR NCSA 2019 in IOWA!
Online registration is open for the 2019 National Conference on Student Activities (NCSA) in Iowa.  You will not want to miss one second of this event; to find out much more about this unique opportunity for Student Activity advisers CLICK HERE to visit the NCSA 2019 Page.
For those of you who are ready to register now (excellent!), please CLICK HERE to access the online registration form.  There is also a link provided on the left sidebar of any page on the website at www.nawd.com.  Please note that to take advantage of discounted Early Bird, Group, and NASSCED Member rates you must register online by October 31, 2019.
Conference Costs:
EARLY BIRD (prior to October 31) – $325.00

GROUP (of 5 or more, prior to October 31) – $305.00 per person  (registration code: MD07KC)

REGULAR (November 1-15) – $345.00

ONSITE – $380.00
All registrations above also include 2019-2020 membership in NAWD.
Online Conference Registration is open.   Maryland's registration code is MDO7KC
OCTOBER 15 DEADLINE FOR NAWD NEWCOMER SCHOLARSHIP FOR NCSA TO HONOR FORMER NAWD REGISTRAR BARRIE ELIZABETH FINNEMEYER. The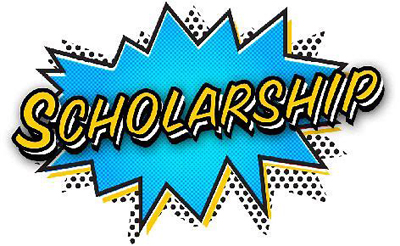 NAWD Board of Directors has created a scholarship available to first time or second-time attendees of NCSA conferences. Scholarship amount: $500 is designed to cover the early bird registration fee of $325 with additional funds to cover one-day of substitute pay (if needed) or to be used for other expenses to attend NCSA 2018. The online application is due by Monday, October 15, 2019 (CLICK HERE or visit www.nawd.com) 
The Des Moines Marriott Downtown is an upscale, affordable and ideally located hotel and conference center. Set in the city's lively business district, Des Moines Marriott Downtown meets the needs of their guests with ease. Located five miles from the airport, our modern hotel offers a complimentary airport and local area shuttle. Walk to nearby shopping, dining and nightlife via our convenient skywalk.
Nightly room rates: Single/Double $119, Click HERE to book your conference room.  If calling, please be sure to mention that you are part of NAWD to access our room block!
Des Moines International Airport (DSM) is located about 3 miles southwest of Des Moines, and serves the Midwest with many direct flights to destinations across the United States. The following airlines serve Des Moines International Airport:
Allegiant
American
Delta
Frontier
Southwest
United
Need to convince your administrators or school district that the National Conference on Student Activities is important and that you need to be there?   Show them the materials and research at www.letxequalsa.com presented by the Alliance for Student Activities on the positive effects student activities has on school problems such as bullying, test scores, dropout rates, grade point averages and success in college.  This research proves that participation in student activities significantly increases students' standardized test scores, GPAs, graduation rates, college acceptance rates, and college success rates.  It almost eliminates the likelihood that a student will drop out of school.  Student activity programs develop social and emotional skills while reducing behavioral problems and long-term public assistance needs.  And at an average of less than 3% of the school's overall operating budget, student activities are a bargain.
• MASC Letter to Administration (MASCadminLetter  PDF / MASCadminLetter Word)
FULL DETAILS:
The National Association of Workshop Directors (NAWD) is a professional organization founded by Dr. Earl Reum in 1973. NAWD brings together advisors of all student activities that support and encourage student involvement in and out of the classroom, as well as leadership education teachers, regional/state activity program planners, and others interested in leadership training and activity planning.
Each December, the annual National Conference on Student Activities features top-notch speakers and presenters and also provides a plethora of opportunities to share great ideas while networking with a vibrant professional community dedicated to student leadership and activities.  Whether attending your first conference or your twentieth (or more!), the people you meet, the knowledge you gain, and ideas you share will have a lasting impact on you as well as the students and adults you work with.