This event has been rescheduled to Saturday, October 14, 2023.  If you previously registered, please click on the registration link to verify your attendance status (attending or not able to attend).  Thank you!
Workshop Presenter Certification:
Saturday, October 14, 2023
When: Saturday, October 14, 2023
Where: Digital Harbor High School, Baltimore City (ASCBC hosting)
Time: 9:00 a.m. (check-in 8:30-9:00) until 4:00 p.m.
Fee:  $5.00 (bring your own lunch, a reusable water bottle, three-ring binder with cover insert) – MASC provides sugar-free lemonade/iced tea and cookies.
PLEASE, DO NOT REGISTER UNLESS YOU CAN ATTEND THE ENTIRE DAY!  This is the last offering for certification for 2023-2024 (the first offering was on August 1st).  MASC cannot certify you as a workshop presenter if you miss workshops that are part of the certification process.  Students may be asked to view several workshops before the event to keep the day shorter.
PLEASE NOTE:  This is an INTENSIVE day of workshops.  It will require your concentration and dedication!
Registration: Students register themselves for this event
• Event – Saturday, October 14, 2022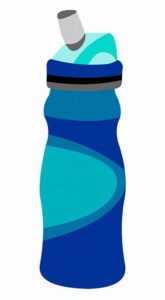 • Registration:  open through 11:59 p.m., Tuesday, October 10, 2023
• Registration link: click here
• Fee:  $5.00
• Check-in time: 8:30 a.m.- 9:00 a.m.
• Event time: 9:00 a.m. – 4:00 p.m.
• Agenda: (pdf file) Agenda Certification Round 2
• Materials:  Completed emergency form, three-ring binder (with cover sleeve), your lunch, and a reusable water bottle!
• Emergency form:  pdf file: EmergencyFormOct2023Certification
Word document: EmergencyFormOct2023Certification
• MASC providing drinks (sugar-free lemonade and iced tea), cookies, and all workshop presenter binder materials
Workshop Presenter Certification Day is a day of workshops and activities to certify secondary students to be MASC workshop presenters and to re-certify previously certified presenters. MASC feels peer-teaching is a successful and effective method of training potential and current student leaders, thus MASC has an extensive program to train student presenters of workshops with the desired outcome being student-led, high-quality workshops. The majority of the workshops presented at our conferences are student-led.
Students attending this training event will be able to apply to facilitate a workshop at the Fall Leadership Conference and be a part of the Convention and the Spring Leadership Conference.   Presenters for middle school workshops at the Fall Leadership Conference will need to attend an additional virtual training.