Workshop Presenter Certification: September 25, 2021
When: Saturday, September 25, 2021
Where: Virtual
Time: 10:00 a.m. (check-in 9:50-10:00) until 3:00 p.m.
Requirements:  Must watch and review the materials sent out a week before the event – Must be able to attend the entire day
Workshop Presenter Certification Day is a day of workshops and activities to certify secondary students to be MASC workshop presenters and to re-certify previously certified presenters. MASC feels peer-teaching is a successful and effective method of training potential and current student leaders, thus MASC has an extensive program to train student presenters of workshops with the desired outcome being student lead, high-quality workshops. The majority of the workshops presented at our conferences are student-led.
Students attending this training event will be able to write/apply to teach a workshop for high school students at the Fall Leadership Conference, be a part of the Legislative Session facilitation teams, and/or apply/write a workshop to be presented at the Spring Convention.
PLEASE, DO NOT REGISTER UNLESS YOU CAN ATTEND THE ENTIRE DAY!  This is the last offering for 2021-2022 (the first offering was August 10th).  MASC cannot certify you as a workshop presenter if you miss workshops that are part of the certification process.  Students will be asked to view several training workshops before the event (to cut down on screen time).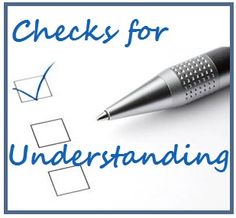 A "check for understanding" will be administered that students must pass in order to obtain certification or re-certification.
Registration links: 
Saturday, September 25, 2021 (registration is now open and closes at 11:59 p.m. on September 13th)
• Registration link
• Virtual event – no cost –
• Check-in time: 9:50 a.m.- 10:00 a.m.
• Event time: 10:00 a.m. -3:00 p.m.