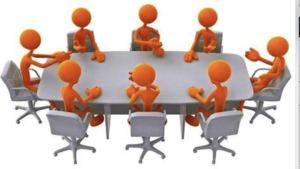 Most executive board meetings are in-person with a live-stream option.  All students are welcome to attend, however, only executive board members will be able to vote on business items.  Unless otherwise noted, students must bring their own lunch to these meetings.  MASC will provide water and sugar-free pink lemonade or iced tea.
All appointed staff is asked to register whether they can or cannot attend.  Regional presidents, regional 2nd vice presidents or middle school representatives, regional SMOBs/SROBs/Commission, and regional advisors are all encouraged to attend.
Meeting Dates for 2022-2023
√ Thursday, August 4, 2022 (Smith Center – hosted by MCPS Student Leadership and Extracurricular Activities)
√ Saturday, December 10, 2022 (Fairmont Heights High School – hosted by PGRASG)
√ Saturday, February 25, 2023 (Virtual Only)
• Saturday, May 20, 2022 (Eastern Technical High School – Baltimore County)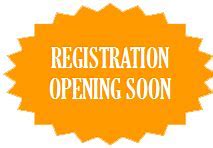 Registration Links:   Registration closes at 11:59 p.m., on May 17
• There is no registration fee (bring your own lunch & refillable water bottle)
• Students register themselves for all Executive Board meetings
• In-person registration: register here
• Virtual registration: register here

IMPORTANT Meeting Information:
-Attending in person?  Bring your own lunch, a refillable water bottle, and an emergency form: (PDF: EmergencyForm5.20.23) (Word: EmergencyForm5.20.23)
Business:  Final staff, regional, MASC officers, state SMOB reports as well as the MASC President's State of the State report.  In addition, MASC will recognize seniors and appointed staff.  There will be a time for "role alike" discussions and confirmation of the newly appointed staff as well as the swearing-in of the new officers for 2023-2024.
General Information if joining virtually: 

All attendees must register in order to receive meeting log-in information.  After registering, you will receive an email with your registration information as confirmation.  If for any reason, you do not receive the confirmation, please just register again and be sure to click on the "Submit" button at the bottom of the registration.

If joining virtually, the day before the meeting, you will receive an email with the log-in information, agenda, meeting etiquette, and other information pertinent to the meeting.
Other Important Information
After the registration deadline, email Nicete.Moodie@mdstudentcouncils.org or Karen.Crawford@mdstudentcouncils.org with any changes/updates in your registration status.
Bookmark the MASC calendar so you are always aware of events and registration deadlines.
• Pre-filed or spontaneous legislation: see MASC Legislation page
ARCHIVES – The minutes from all past meetings are posted in the Documents section of this website (link to minutes).