Virtual Legislative Session 2021
• Saturday, February 20, 2021
     -if in-person: snow day, February 27
• Location: Virtual at this point
     –will be reassessed
• Log-in time TBD
• Registration opens Friday, January 15, 2021
• Registration closes 11:59 pm, – February 6
     – no extensions due to behind the scenes work needed
• Registration/payment postmarked/received electronically, February 3, 2021
• Cost TBD
* Student member of the Board of Education (SMOB) candidates campaign through social media and if an in-person conference, during registration.  It is an excellent time for delegates to personally meet the candidates!
The second major conference of the school year is the Legislative Session! Following our theme of the year, Leadership Liftoff: A Journey into S.P.A.C.E. as Students Practice Advocacy and Civic Engagement, they will explore areas of leadership, develop, take stances on youth-related bills in the Maryland General Assembly, and participate in electing the final two candidates for the student member of the State Board of Education!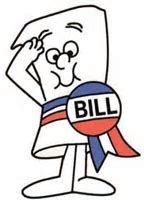 Workshops that delegates new to the Legislative Session attend will focus on advocacy and legislative business that will allow them to learn about the student members around the state and at the state level, how the legislative process works, and discover how they can become involved.  Delegates that have attended the Legislative Session in the past will attend workshops that have not been presented previously and will focus on building existing leadership skills.
Throughout the day, qualified candidates from across the state will be campaigning for the position of 2020-2021 student member on the State Board of Education (SMOB). As a member school of MASC, delegates vote on which two candidates MASC will recommend to the Governor for his final appointment.  Each candidate will deliver a speech of his or her composition and will participate in a question and answer period. During this time, delegates of the General Assembly will be able to ask candidates questions regarding their experience, platform, goals, ideas, and other appropriate topics that will help distinguish the top contenders.   Whether this is a virtual or in-person event, registered delegates will be able to submit questions in a form and they will be randomly selected to ask the candidates..
The event will take place on Saturday, February 20, beginning at TBD and ending at TBD.  Online registration opens on Friday, January 15, 2021, and closes at 11:59 p.m. on  Saturday, February 6, 2020. The postmark deadline for registration is Wednesday, February 3, 2021.  The cost of this full-day conference is $TBD per student/adult ($TBD for student workshop presenters).
Important Information and Documents:
MASC will announce the candidates for Student Member of the Board of Education after the January 9th interviews.
Please note that candidates must follow all campaign rules!  During the interviews, all candidates are given a copy of the campaign rules. Campaigning, as defined by the election rules (see link below) is, "The public statement of one's candidacy to voting or non-voting delegates; the act of persuading voters to bolster one's candidacy; the act of distributing materials directly related to a candidate by that candidate and/or the candidate's campaign staff; any action that is directly related to assisting a person's candidacy. Buying and preparing materials do not constitute Campaigning and Electioneering."
• Legislative Session General Assembly Standing Rules (to be posted after the Dec. 12 Executive Board meeting)
• Student Member on the Board of Education Election Rules (to be posted after the Dec. 12 Executive Board meeting)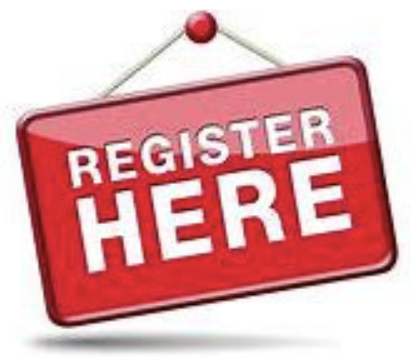 Registration: NOTE: The registration process requires each advisor to create an account for his/her school.  This account will be used for each big MASC event.  It's quick and easy.  Just follow the instructions on the page the registration link takes you to. (Once you have an account, you will use that for all of our MASC big events and have regular access to invoices, etc., all in one place!  With a login, the registration process is clearer and quicker than before!)
• Registration is open through midnight, Saturday, February 6, 2021. Be sure to fill out the Registration Worksheet (link below) then click HERE to register. PLEASE – Advisors only.  Students are not authorized to register as school delegation or themselves.
• Invitation Letter
• Registration postmark deadline; Wednesday, February 3, 2021. Signed invoice AND payment (or payment guarantee) must be postmarked or submitted electronically by this date.
• Registration Checklist:
• Registration Worksheet:
• Check out this tutorial: Registration Tutorial (from 2016)
• Check out the new resource: Registration FAQ (Frequently Asked Questions) (from 2016)
• Emergency Form: adults & students (only needed if an in-person event)
• Emergency Procedures (only needed if an in-person event)
• Agenda  
Workshop Presenter Information:

Certified student presenters are invited to apply to be a workshop presenter at the Legislative Session.  Only MASC current certified/recertified presenters should apply.  After completing the workshop presenter application, when the regular Legislative Session Registration opens, workshop presenters will work with their school's advisor to be properly registered for this event at a discounted registration fee.
• Workshop Presenter application – (December 1-21, 2020)
• Training Day #1 and #2 Agenda (January 9 and February 19) Agenda 
• Workshop Presenter Emergency Form (only needed if an in-person event)
• Link to apply to be a workshop presenter (will open December 1, 2020)