Due to COVID-19 and the continued distribution of the vaccine, MASC will conduct a virtual spring convention.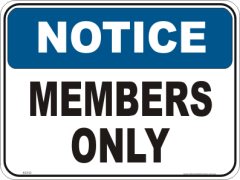 Only MASC Member schools may attend – schools may submit convention registration and membership applications at the same time.  (Membership application link)
IMPORTANT DATES
Dates: Friday, March 26 (evening) – Saturday, March 27, 2021 (times TBD)
Location: Virtual Conference
Registration Opens: Friday, February 26, 2021
Registration Closes: midnight, Saturday, March 13, 2021
Postmark Deadline: Tuesday, March 16, 2021
Costs: TBD
As we continue our MASC 2020-2021 theme of "Leadership Liftoff:  A Journey into S.P.A.C.E."  the 2021 Convention of the Maryland Association of Student Councils (MASC) promises to be a wonderful experience for student leaders from all over the state as students have the opportunity to further their adventures and leadership experience with MASC for the year.
PLEASE NOTE:  SOME OF THE LINKS BELOW are openly shared Google documents – often you cannot access linked documents in Google drives through a school system account – Please consider using a different non-school system browser or non-school device whenever you try to access documents.
Highlights:
Electing the 2021-2022 officers of the Maryland Association of Student Councils
Listening to a nationally recognized motivational speaker
Exciting and meaningful leadership workshops
Networking with student leaders from across the state
Legislative action in the MASC General Assemblies
Optional recreational activities both days

NOTE:  In order to be respectful of screentime, the awards ceremony (Principal and Advisor of the Year, as well as the coveted Felix Simon Award for Leadership and Service and other recognitions and awards, will be held on another evening during March.   Schools with principals, advisors, or students receiving recognition will be notified so they are able to register for this free event.
Documents:

Instructions (links to be uploaded as they are available)

Convention Invitation Letter
Advisor Convention Bulletin
Workshop Choices  – Use this to determine workshop preferences for each of your student attendees. 

Needed for online registration (links to be uploaded as they are available)

Registration Checklist
Registration Worksheet
Workshop Choices

For Student Packet (links to be uploaded as they are available)
Other Information – IMPORTANT (links to be uploaded as they are available)

Pre-Convention Newslette

r 

Convention Schedule – not the entire program
MASC Convention General Assembly Standing Rule

s 

2021 Convention

 (shared-google-doc)
MASC Officer Election Rule

s 2020 Convention 

(shared google document)
Regional President's Meeting: Orientation Talking Points
Regional Advisors Meeting: Orientation Talking Points
"Meet the Candidates" (link to the web page with statements, resumes, and speeches)
ADVISORS ONLY  – LINK FOR REGISTRATION…
is found at the end of this paragraph. Your school must be a MASC member to attend the convention (SchoolMembership). Before registering, you must review the documents above and complete the Registration Worksheet using information gathered from the Workshop Descriptions document. Do NOT attempt to register until you have done this. A completed Registration Worksheet will contain the information required to register your delegation. When you are thus prepared, when registration opens, CLICK HERE. Registration opens Friday, February 26, 2021.
Convention Workshop Application:
Applications to present a workshop at the convention are open to certified workshop presenters and advisors from MASC member schools. Please be sure to carefully read the information carefully before submitting an application.  The application is through a Google form – it will require an upload of an outline of the workshop.  Many school systems block the upload of files, so be sure that you are NOT ON A SCHOOL SYSTEM DEVISE OR USING A SCHOOL SYSTEM WEB BROWSER!
• CHECK WITH YOUR SCHOOL'S SGA ADVISOR BEFORE APPLYING!
Workshop Application Link (coming soon)  (opens on January 22 and closes at midnight February 12)
Workshop Application Details:
Only one workshop application per person can be submitted.  MASC HIGHLY SUGGESTS that there are at least two presenters for each workshop, however, only the LEAD presenter should submit an application.
Certified student leaders and advisors from MASC member schools are invited to apply.
• The lead student presenter must be a currently certified MASC student presenter.
• The second presenter is not required to be currently certified, however, it is highly recommended.
• There may only be three presenters total for a workshop.   Having third presenters allows one presenter to concentrate on the technical sharing of a screen or use of other digital applications and allows the other two presenters to concentrate on the presentation style, monitoring the chat, etc.
• Note:  if a student is presenting a workshop with an advisor acting as the lead presenter, then the student does not need to be a certified presenter as long as the advisor is the lead presenter and is responsible for the content and presentation production.  Workshops are limited to three presenters.
If MASC accepts the workshop application, the LEAD student must work with his/her school or regional advisor to assure the quality of the presentation.  MASC will follow up with the lead presenter's advisor to be sure that they have reviewed the outline and have seen at least one "dry run" of the entire presentation.
APPLICATIONS CLOSE AT 11:59 p.m., February 12, 2021.  MASC has to have the workshops selected before the registration for the convention opens.
The information below will help you prepare before going online to submit your application. Please review this carefully. If you have questions, email the Executive Directors (Nicete.Moodie@mdstudentcouncils.org and Karen.Crawford@mdstudentcouncils.org).
All workshop presenters and the attending advisor must register for the MASC Convention through the school advisor/administrator. Only students and advisors from MASC member schools may attend the Convention. A list of member schools can be found at the bottom of this site: http://bit.ly/1WJLwSe   The registration program will not allow your advisor to register if your school is not a member, so be sure to check your school's membership status.
If your school is not a MASC member, it is not too late to join. The online application, which must be completed by an advisor, can also be found at http://bit.ly/1WJLwSe.
Workshops are (time TBD) long and are scheduled during the two days.  Presenters are generally only scheduled for one or possibly two sessions to allow them the opportunity to attend other workshops.  MASC may also limit the number of workshops accepted in each category in order to offer a wide selection to attendees. Only one workshop per presenter will be accepted due to scheduling issues. Your workshop will be accepted or rejected based on several criteria:
1) Category: MASC is looking for a diversity of workshops centered around nine general categories:
• Leadership [Organization, Teambuilding, Communication]
• Service [Community Service, Charitable Fundraising, Environmental Awareness]
• Scholarship [Mentoring, Tutoring]
• Character [Ethics, Respect, Anti-Bullying]
• Citizenship [Global Citizenship, School Climate, Voter Registration, Rights & Responsibilities]
• Student Engagement [Diversity, Accessibility, Community Involvement]
• Student Voice [Officer Training, Elections, Forums, Advocacy]
• Council Management [Bylaws, Ceremonies, Officer Training, Meeting Management]
• Activities Homecoming, Pep Rallies, Social Events, Spirit Programs, Dances, etc.]
2) Completeness of the application:
• A complete outline of the workshop including the timing for each activity or section of the workshop
• Title and a BRIEF advertisement for the workshop
• Links to any outside resources used (i.e. Kahoot, Sli-do, movie clips, etc.) included in the workshop outline (in the case of Kahoot or Sli-do, the questions/answers could be listed)
• Sharing of visual (Powerpoint, Prezi, etc.)
3) Audience: There are a limited number of workshops for each rotation. It is important to have a wide selection of choices for students in high school AND middle school. Preference will be given to workshops that are appropriate for middle and high school audiences. In assigning students to workshops, middle and high schoolers will not be mixed in the same session.
IMPORTANT: Once a workshop is accepted, the title and workshop advertisement cannot be changed. The student workshop coordinator will follow up with comments and suggestions for your workshop, however, ultimately, the lead presenter and his/her schol advisor is responsible for the quality of the presentation.
If you have questions, please email Nicete.Moodie@mdstudentcouncils.org and Karen.Crawford@mdstudentcouncils.org