This page is "under construction for the 2022-2023 School Year – however, you may wish to look at the information from this past year.  
The 2023 Convention, March 22-24, 2023, will be an in-person conference at the Fountainblue Hotel Resort in Ocean City.   This conference is only open to MASC Member Schools.   (February 8 – March 1, advisors may register students from their school.)

PLEASE NOTE: MASC event registration is the sole responsibility of the school SGA advisor as an authorized agent of the school. Students or their parents may NOT carry out the online registration.
As we were not able to have the three-day, two-night event in Ocean City this year, MASC divided the convention into two parts:
• Part I was on Saturday, March 26 when we elected our officers for next year (read about them here).
• The second part, is in person on Saturday, April 30th!  Our host school is Richard Montgomery High School in Montgomery County.  This will be an amazing one-day event where we have some team building, networking, small group student input for the Maryland State Department's Strategic Plan, and building our leadership skills through workshops.
Part II: – In-Person One-Day (Saturday, April 30)



This event is open to member AND non-member schools*



Date: Saturday, April 30, 2022


Location:

Richard Montgomery High School (Rockville, Maryland)
Registration: Wednesday, March 30 – 11:59 p.m., Friday, April 22
*Cost: $25 per student/advisor (

MASC member schools have a $5 per person discount – so $20 per student/advisor

)
Agenda: (pdf file) Convention Part II Agenda Packet
Note:  The host school is providing pizza for lunch.  If students wish, they may still bring their own lunch or snacks.
Convention Workshop Applications: (closed)
As we continue our MASC 2020-2021 theme of "Operation Leadership: Agents of Change"  the 2022 Convention of the Maryland Association of Student Councils (MASC) promises to be a wonderful experience for student leaders from all over the state as students have the opportunity to further their adventures and leadership experience with MASC for the year.  What a great way to end the year and start planning for the next year.
Highlights:
Listening to a nationally recognized motivational speaker
Exciting and meaningful leadership workshops
Networking with student leaders from across the state
Lunch socializing time
Team building and get-to-know activities
Awards Recognitions
NOTE:  The awards ceremony (Principal and Advisor of the Year, as well as the coveted Felix Simon Award for Leadership and Service and other recognitions and awards) will be recognized at the April 30th event.   Some award presentations may be pre-recorded.  


ADVISORS ONLY  – LINK FOR REGISTRATION – Convention Part II

Member and non-member schools may register.  There is an additional fee for non-member schools.  (SchoolMembership List & Application)

• Before registering, you must review the Registration Checklist and complete the Registration Worksheet. Do NOT attempt to register until you have done this. A completed Registration Worksheet will contain the information required to register your delegation.
• Emergency Form – needed for every student and advisor (pdf  Emergency Form) (Word Emergency Form)
• Registration Checklist (pdf: RegistrationChecklist-CONB2022) (Word: RegistrationChecklist-CONB2022)

• Registration Worksheet (pdf: RegistrationWorksheet-CONB2022) (Word: RegistrationWorksheet-CONB2022)
• When you are thus prepared, and when registration opens, CLICK HERE. (Link will only work during the registration period)
• Registration opens Wednesday, March 30, and closes at 11:59 p.m., Friday, April 22, 2022 (extended registration deadline)
BELOW – Applications for:
1) Workshop Presenters
2) Team-Building Facilitators
3) MSDE Discussion Facilitators or Note-takers
If you have questions, please email Nicete.Moodie@mdstudentcouncils.org and Karen.Crawford@mdstudentcouncils.org
1) Convention Workshop Application:
application deadline extended to 11:59 p.m., Wednesday, April 20.
Applications to present a workshop at the convention are open to all students and advisors from Maryland secondary schools. Preference is given to MASC certified workshop presenters.  Please be sure to carefully read the information carefully before submitting an application.  The application is through a Google form – it will require an upload of an outline of the workshop.  Many school systems block the upload of files, so be sure that you are NOT ON A SCHOOL SYSTEM DEVICE OR USING A SCHOOL SYSTEM WEB BROWSER!  In addition, DO NOT use a school system email for your contact as most school systems block outside emails and MASC will not be able to contact you.
• CHECK WITH YOUR

SCHOOL'S SGA ADVISOR

BEFORE APPLYING.  You must have your school advisor approve your workshop and they must be present during your presentation.  If your advisor is not attending the event, then the advisor they designate to chaperone you must attend your presentation.
Read the workshop application details below BEFORE applying!

Workshop Application Link
(Google Form)

Workshop Application Details:
Thank you for your interest in presenting a workshop at the 2022 MASC One-Day Convention on Saturday, April 30th.
• Student leaders from Maryland secondary schools in grades 8–12 are invited to apply (7th graders may apply only if they have MASC certification and present with another certified presenter).
• The primary student presenter must have presented a workshop at least one time (regional general assembly, MASC event, etc.)
• Preference is given to MASC-certified workshop presenters. (NOTE: A school or regional advisor is required to work with the presenters to verify the quality of the workshop and be in attendance for the presentation).
• All workshops should have two presenters.
• Workshops will be 40 minutes in length.
• Presenters may only submit one workshop application. IMPORTANT – Only ONE presenter from each workshop should complete the application.
YOU MUST HAVE THE PERMISSION OF YOUR SCHOOL ADVISOR. If you have a co-presenter from another school, the same applies – the advisor MUST approve the participation of your co-presenter as the advisor will need to register them.  You will be asked to list your school advisor and their email for yourself and your partner. You will also have to check that you attest that you have checked with and have the permission of your school's advisor (and your listed co-presenter). Again – do not list any co-presenters who do not have their SGA advisor's permission to present.
NEVER USE A SCHOOL EMAIL – THEY ARE USUALLY BLOCKED OUTSIDE OF YOUR SCHOOL SYSTEM AND MASC MUST HAVE A WORKING EMAIL.
The information below will help you prepare before going online to submit your application. Please review this carefully. If you have questions, email the Executive Directors (Nicete.Moodie@mdstudentcouncils.org and Karen.Crawford@mdstudentcouncils.org).
• All workshop presenters must be registered for the MASC Convention through their school advisor/administrator.
• Registration for the event opens on March 30th and closes at 11:59 p.m., Wednesday, April 20, 2022.  Your school advisor will need to register you for the actual event.
• Workshops will be 40 minutes in length.
Your workshop will be accepted based on several criteria:
1) Categories: MASC is looking for a variety of workshops centered around these possible categories:
• Leadership [Organization, Team building, Communication]
• Service [Community Service, Charitable Fundraising, Environmental Awareness]
• Scholarship [Mentoring, Tutoring]
• Character [Ethics, Respect, Anti-Bullying]
• Citizenship [Global Citizenship, School Climate, Voter Registration, Rights & Responsibilities]
• Student Engagement [Diversity, Accessibility, Community Involvement]
• Student Voice [Officer Training, Elections, Forums, Advocacy]
• Council Management [Bylaws, Ceremonies, Officer Training, Meeting Management]
• Activities [Homecoming, Pep Rallies, Social Events, Spirit Programs, etc.]
• Other
2) Completeness of the application: As much information that you can provide about your workshop, the better.
3) Audience: It is important to have a wide selection of choices for students in high school AND middle school. Preference will be given to workshops that are appropriate for middle and high school students. In scheduling workshops, middle and high schoolers will not be mixed in the same session.
IMPORTANT: Once a workshop is accepted, the title and workshop advertisement cannot be changed. The student workshop coordinator will follow up by asking for your completed workshop outline and is also available to help with your workshop planning.

Link for facilitating #2 and/or #3 below: (click here)
2) Team-building Facilitator
1. All activities will be planned out. Directions and instructions will be sent out ahead of time as well as reviewed on the day of the conference. We need high-energy people to lead. 

2. Please note we have one activity session in the morning from 10:10-11:05 and one in the afternoon from 2:35-3:05. 

3. The deadline to apply is April 20th.
3) Lead an MD State Dept. of Education small discussion group for their strategic plan
1. Guiding questions and all instructions will be given to student facilitators prior to the Convention. A quick check-in to answer any questions will be done the week of the Convention. More details to follow. 

2. We also need note-takers (MSDE has a form for that).  More details to follow. 

3. The deadline to apply is April 20th.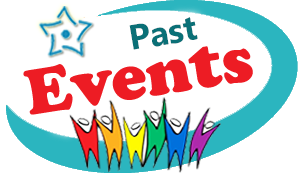 CONVENTION PART I: ELECTIONS (virtual) – SUCCESS – meet the officers-elect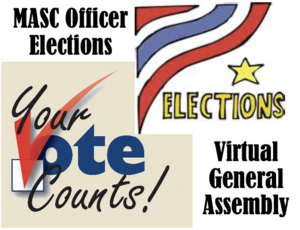 Part A – Virtual Elections
This event is ONLY open to VOTING delegates (plus advisors)

Date: Saturday, March 26, 2022
Registration: Thursday, March 3 – 11:59 p.m., Thursday, March 17
Cost: $5.00
Time: 9:30 a.m. – 2:10 p.m.
Agenda: Agenda2022ConventionPartI
Roundtables: Roundtable Descriptions  (students choose two sessions)
Online Code of Conduct (OnlineCodeofConduct)
Read about the Candidates  (link to details) 
* * * * * * * * * * * * * * * * * * * * * * * * * * * * * * * * * * *
MASC wishes to thank these organizations and businesses for their generous support of this conference.  MASC would not be able to offer this at such a low registration fee without their donations.
Dynamx Digital  – For over twenty years we have worked with student-centered organizations, educational institutions, and businesses across the United States providing creative media services that support their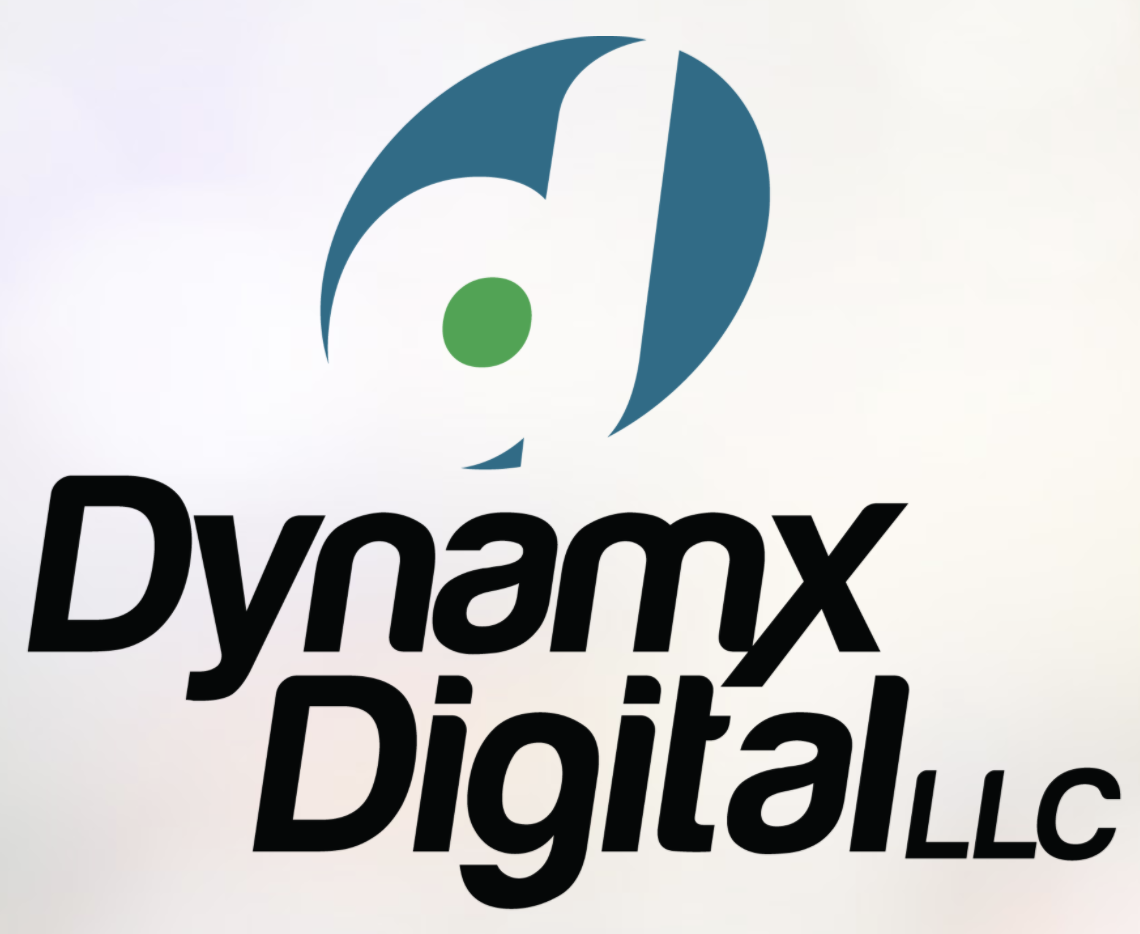 live events. Our value-conscious clients applaud our ability to give them outstanding productions that don't break their budgets, and most are repeat clients that we look forward to working with each year.